Tacos aren't just for beef and chicken, you know. You can put dang near anything inside a tortilla and call it a taco. But tonight, we're sticking with at least a semi-traditional variation, in the form of the fish taco.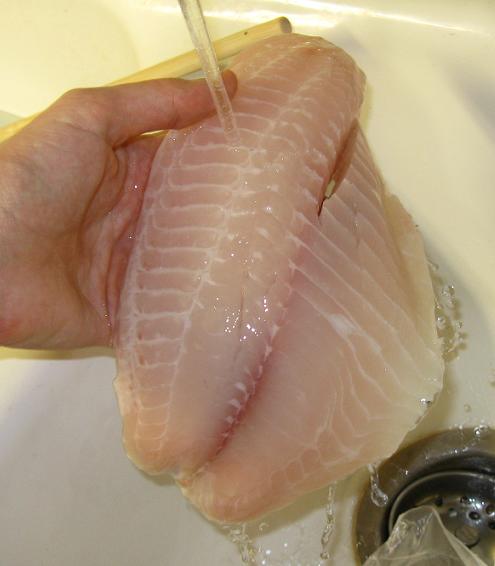 I know you already know how to assemble your basic GFCF taco, so really this is about the preparation of the fish. Step one is to rinse the slime off your fish filets. Always rinse your fish — for one thing, it'll help any seasonings or marinades absorb better, and for another, you won't be eating slime.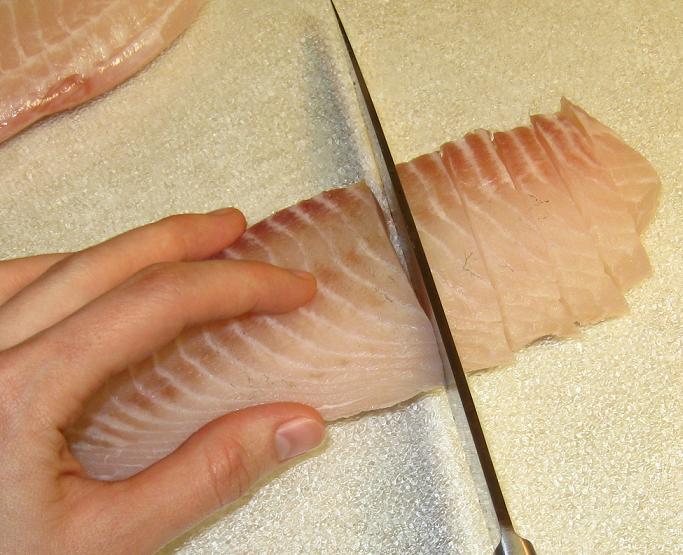 Make sure you pat them completely dry with paper towels on all sides. Then slice them into decent-sized chunks for tacos. At this point, of course, you could roll them in GF breading and make fish sticks, but we'll save that for another time.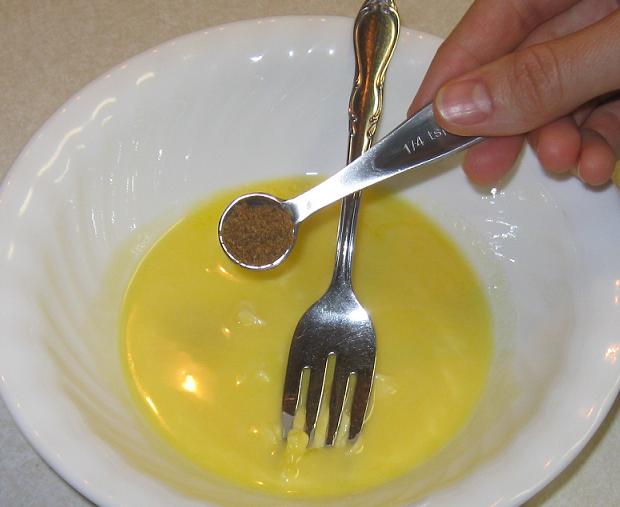 Melt 2 Tablespoons of Fleischmann's Unsalted (not Original) Margarine, then mix in 1/4 teaspoon of cumin…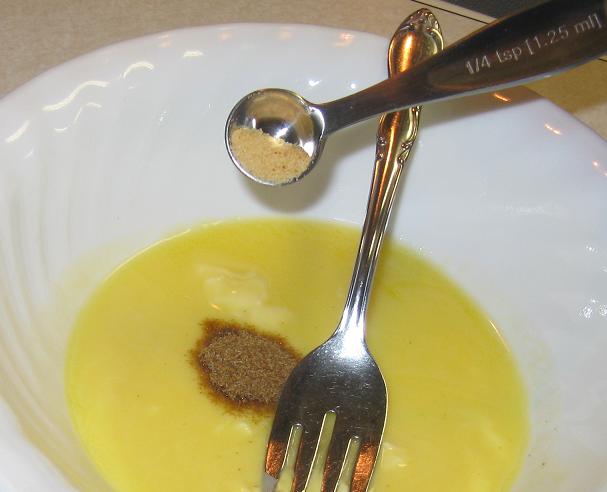 …And 1/8 teaspoon of garlic powder. None of the appropriately-sized measuring spoons were clean, so I improvised. I don't have it in me to run the dishwasher more than once a day, or do dishes by hand just because we don't have any more. If this means I'm serving something like hamburgers in bowls, so be it.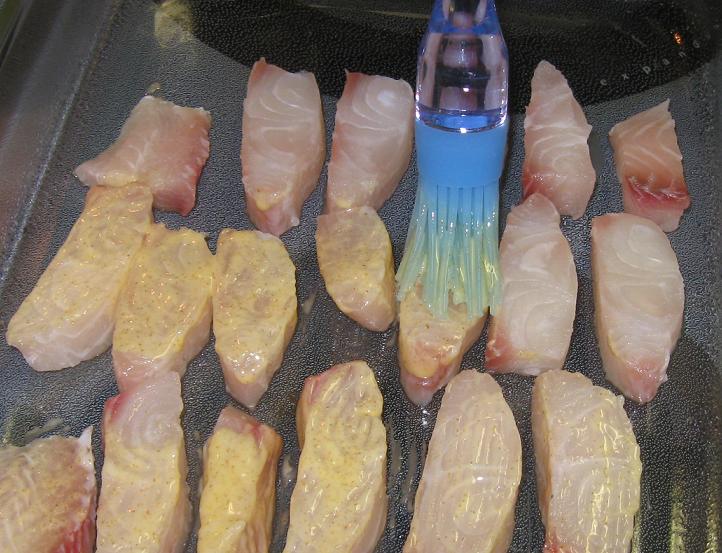 Lay your fish pieces in a greased baking dish, and brush the garlic butter liberally over the tops. Then bake in a 450 degree oven for only about 4-7 minutes, until the fish is flaking apart easily when you poke at it with a fork.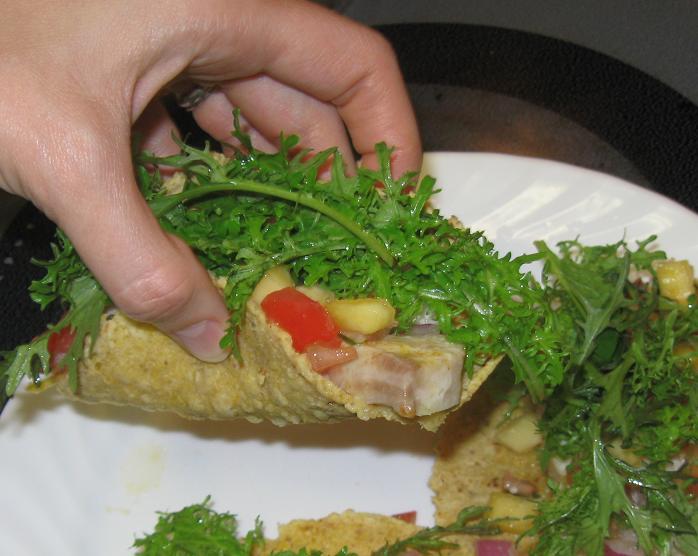 And the rest is just dressing. Or fixins, as we say down here. Corn tortilla, rice tortilla, salsa, guacamole, beans, whatever you fancy. Your fish is ready for it, bring it on!
Happy Eating!
Fish Tacos
2 fish filets
2 Tbs Fleischmann's Unsalted Margarine (not Original)
1/4 tsp cumin
1/8 tsp garlic
Toppings as desired