January 18th, 2013
I did a lot of theatre as a kid, which is a polite way of saying I am a good liar. I enjoy being something I'm not. Nowadays I don't get much chance to perform on a stage, so I am forced to rechannel my need for deception into my cooking. There is nothing so satisfying as preparing something dirt simple and somehow making it look like you are a gourmet chef of the highest order.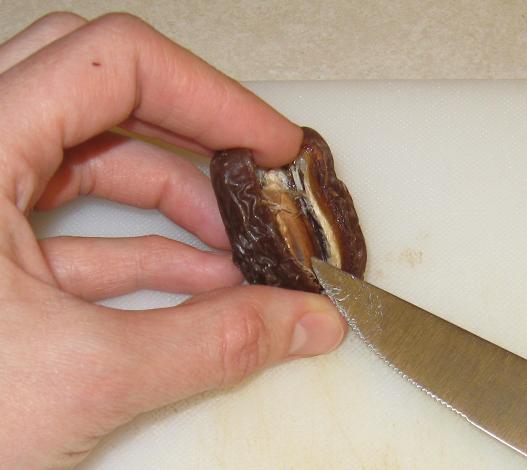 You see where I'm going with this, no doubt. The first step in this ridiculously easy recipe is to pit about 30 dates. Just slice downward, and pry the pit out with the tip of your knife.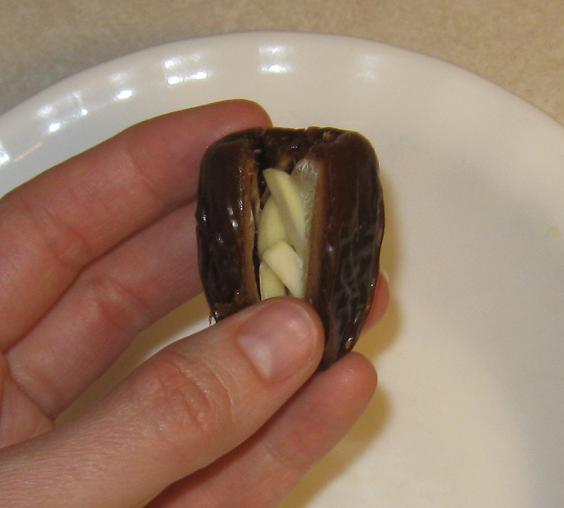 Next, cram in some slivered almonds. Some people prefer to use a single whole almond, but I find them harder to eat that way myself. There's not an exact number of slivers to use, just make sure you can still squeeze the date closed around them again. The sticky edges should hold together on their own, as if no one had ever cut it open to begin with.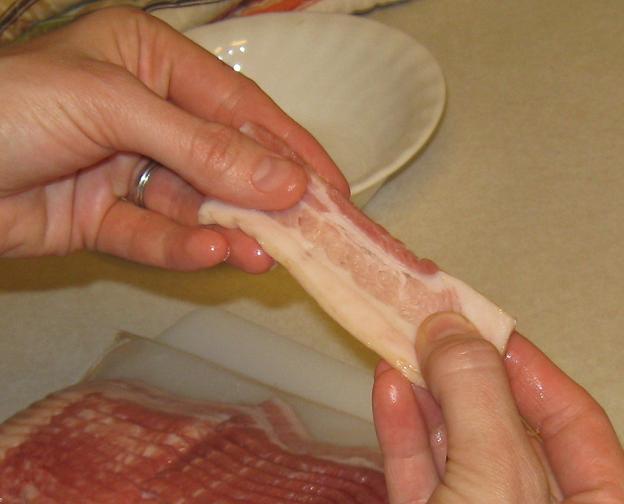 Next, cut a package of Hormel Natural Choice bacon into thirds. Lots of bacon isn't gluten-free, so be careful. [As always, the brands I use were GFCF at the time of posting, but manufacturers can change formulas without warning. Always check your labels!]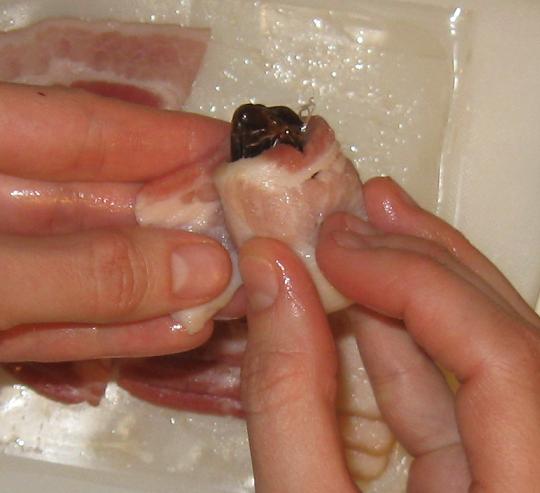 Then wrap a third of a strip of bacon around each stuffed date. Make sure the ends overlap enough to stay wrapped, you may need to stretch the bacon pieces just a bit if they're really cold.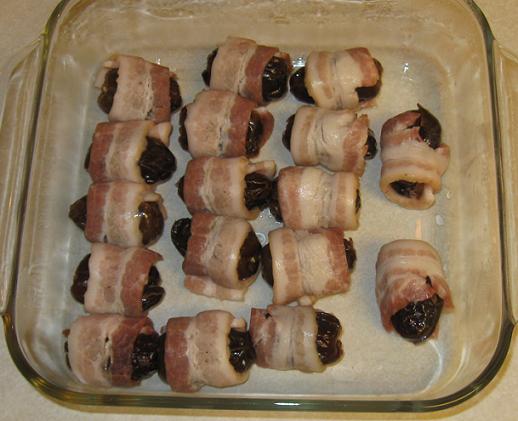 Place them with the seams facing down in a glass baking dish, and pop them into a 350-degree oven for about 30-35 minutes. The result is so delicious, and will look very fancy indeed — which is a polite way of saying that you'll be a good liar too.
Happy Eating!
Bacon-wrapped Dates
30 dates
1/2 cup slivered almonds
12 oz. pkg Hormel Natural Choice GF bacon