Aioli is French in origin, and like taco or baba ghanoush, there just isn't an English word for it. To your tastebuds, it basically translates as "lemony, garlicky mayonnaise," but I think if you're being honest you'll agree that "aioli" is way more fun to say.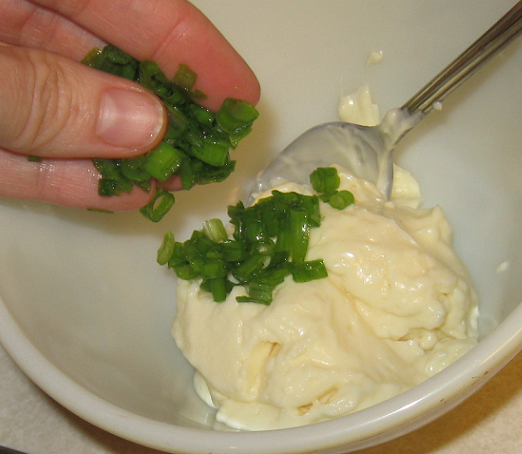 Start with 1 cup of mayonnaise, and add 2 TBS of fresh chopped chives.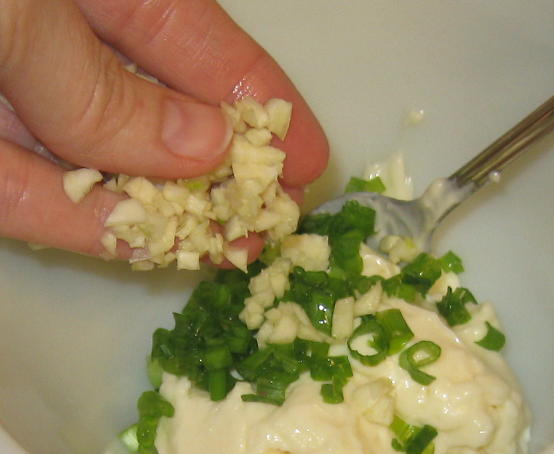 Also finely dice up 3 cloves of garlic.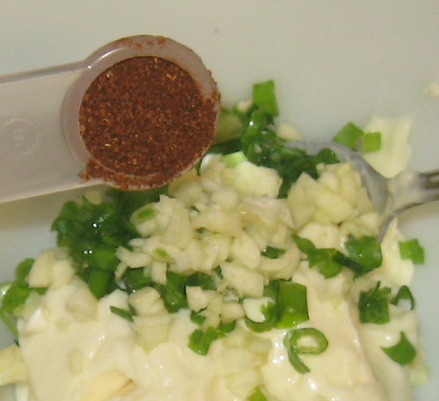 As you can see, I'm certainly not averse to the use of dried spices when convenient. But if you decide to substitute, keep in mind you'll need to reduce the amounts compared to fresh seasonings. So it would probably be more like 1 TBS dried chives, and 3/4 tsp garlic powder… plus this 1/4 teaspoon of chipotle chili powder.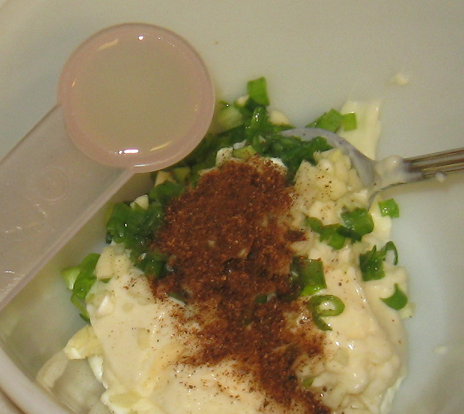 Now add 2 teaspoons of lemon juice, and just a pinch of salt and pepper. Mix thoroughly, and tada — you are an aiolieer! Okay, no, I just made that word up. But as chief aiolieer, you have a decision to make now: how thick do you want your aioli? In its current form, it's great for spreading on crackers or sandwiches. Add a tiny bit of water, maybe 1/4 tsp, and it's a nice thick traditional dip for veggies or french fries. But add a smidge more water…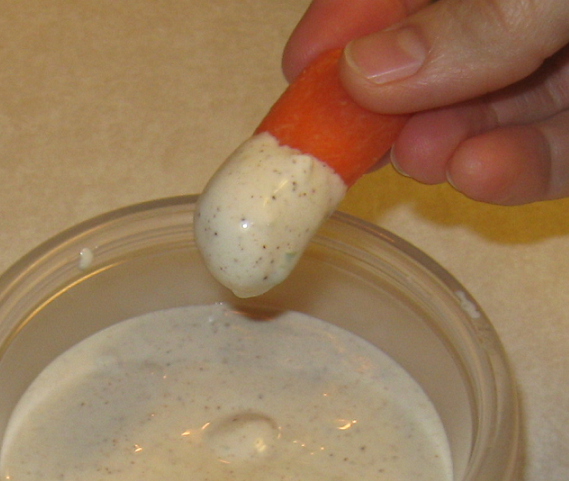 And it thins out into a pretty darn good imitation of a dairy-free ranch dressing. It even works on salads! Many kids only manage to eat veggies when ranch dressing is involved, so I'll forgive you if you don't teach your children the word aioli just yet. But promise me you'll let them in on the glossolalic secret someday.
Happy Eating!
Chipotle Aioli
1 cup mayonnaise
2 TBS fresh chives
3 cloves minced garlic
2 tsp lemon juice
pinch salt & pepper
up to 1 tsp water, as desired