♫ Pour some sugar on mayyyy ♫ — except don't, because I wish to be neither hot nor sticky sweet from my head down to my feet.
Still, I am willing to state unequivocally and on the record that I may or may not have sung this in my kitchen while whipping up this batch of frosting. I suspect it was not the anthem my father hoped I would one day dance to when he inundated me with classic rock as a child, but at least I wasn't at a fire station.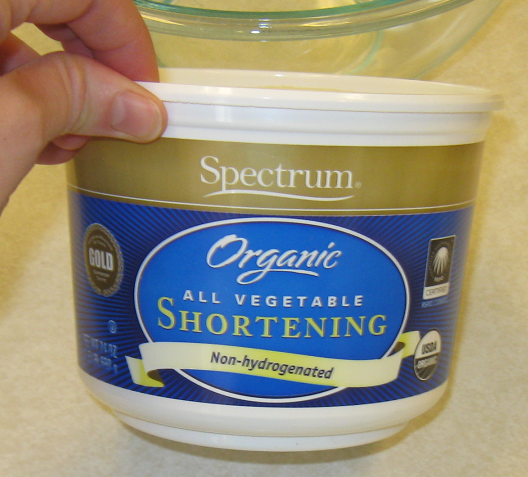 Now I know I kind of already told you guys about sugar-free frosting, but a few small tweaks have improved this recipe greatly over the last few years. The main ingredient is still Spectrum Organic shortening, 2 cups.
The second ingredient is still honey, but just 1 cup.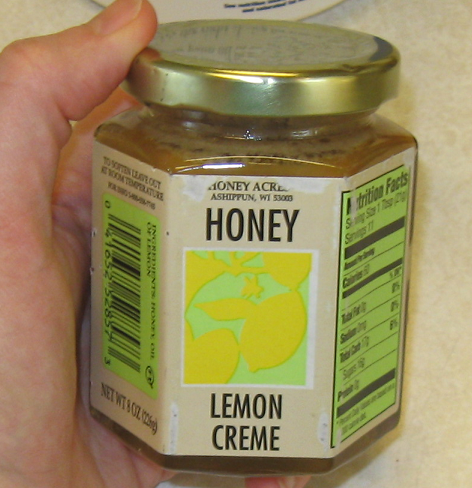 Now for the miracle. Add in 1/2 cup of Honey Lemon Creme from Honey Acres. If you are following the Specific Carbohydrate Diet, this is the only brand that has supplied a certified letter that they don't add any other ingredients, so don't try to switch it out with a similar product.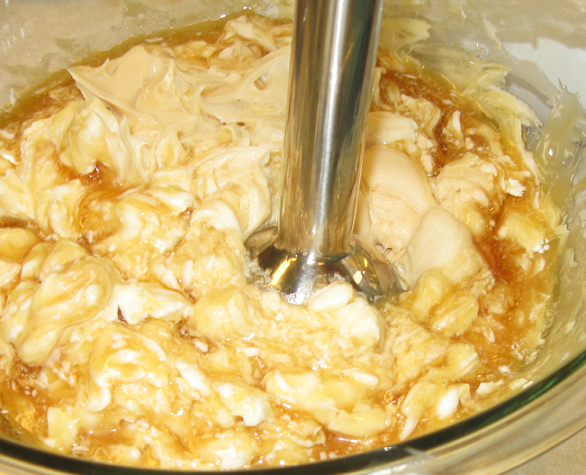 Use an immersion blender to thoroughly combine everything, and perhaps some time with a hand mixer if you want to fluff it up with a little more air.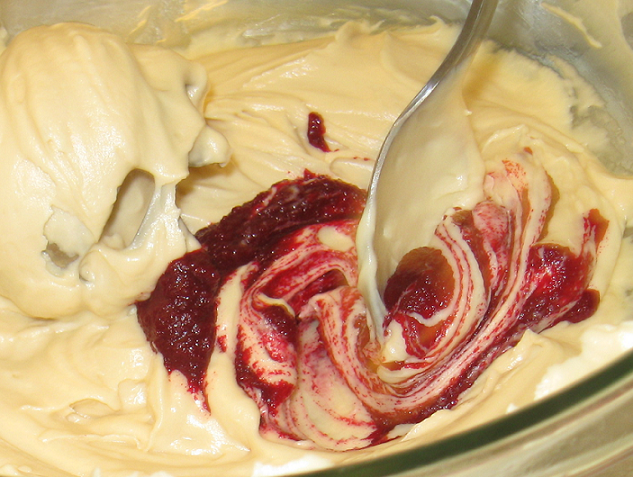 If you want to dye your frosting different colors, just mix in a few Tablespoons of the appropriately-colored food — pureed beets will make the nice dark pink seen below, raspberries a much lighter pink, spinach for green, blueberries for purple, carrots for orange… whatever you use, it won't be enough to affect the flavor at all, so go crazy.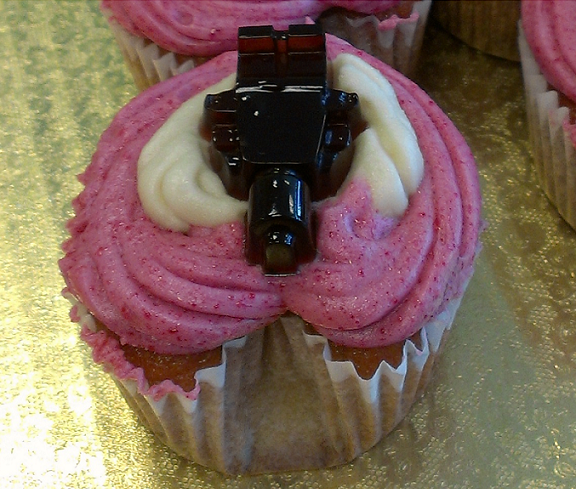 And here's another tip: slip a marble in between the paper and the tin when you're baking cupcakes, and they'll come out heart-shaped. Meanwhile, the recipe for Lego gummies is here.
Happy birthday to my daughter, and Happy Eating to you!
Sugar-free Frosting
2 cups Spectrum Organic Shortening
1 cup honey
1/2 cup Honey Acres Honey Lemon Creme
1-3 TBS pureed beets, etc. for coloring