Tacos al Pastor translates as "Tacos of the Shepherd," which traditionally means they are made with pork and pineapple. Of course. Well, I mean, they must need shepherds in the tropics too, right? To herd all those monkeys and parrots.
Whatever. All you need to know is, they're fantastically delicious.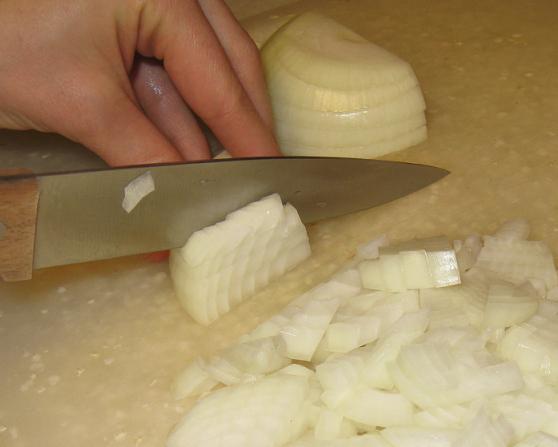 Start with one diced onion. Don't cut your fingers.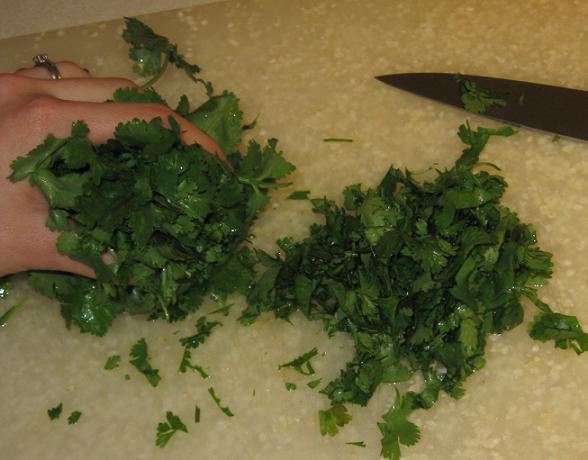 Also, roughly chop up 1/4 cup of cilantro. Just grab it in your fist and start shaving off the end of the bunch until you have enough.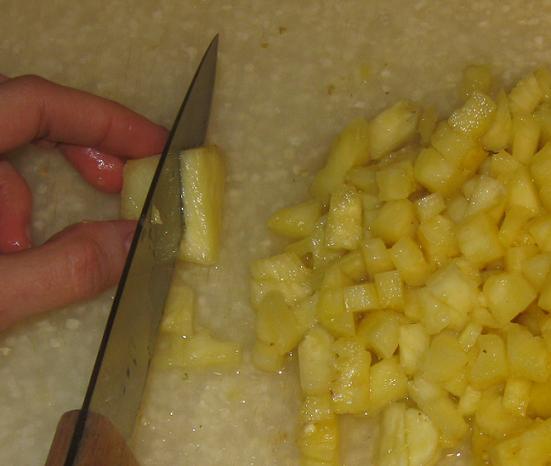 Now, procure about 1 1/2 cups of diced pineapple. I happened to have some fresh stuff leftover from another meal, but you can use canned tidbits if you're feeling lazy (though make sure it isn't sweetened, because that will change the flavor of the dish significantly.)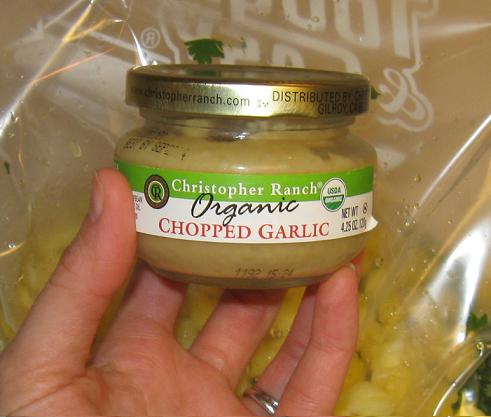 We're throwing all this stuff in a large ziplock bag, by the way, so that the meat and everything can marinate together for awhile. Next, add 2 cloves of minced garlic to your plastic self-contained biosphere.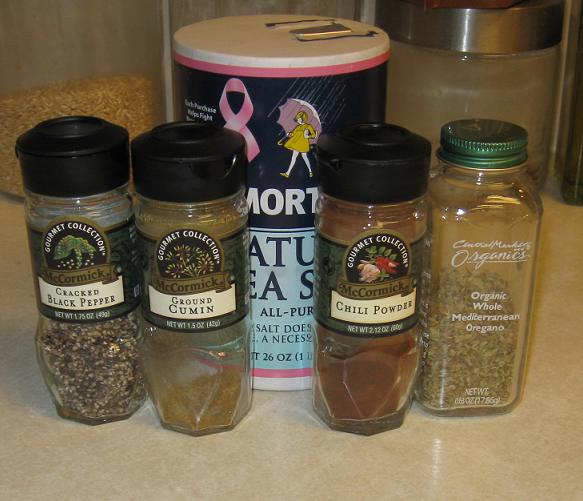 And finally, a slew of spices. That's 1 Tablespoon of chili powder; 1 teaspoon each of cumin, oregano, and pepper; plus 3/4 teaspoon of salt.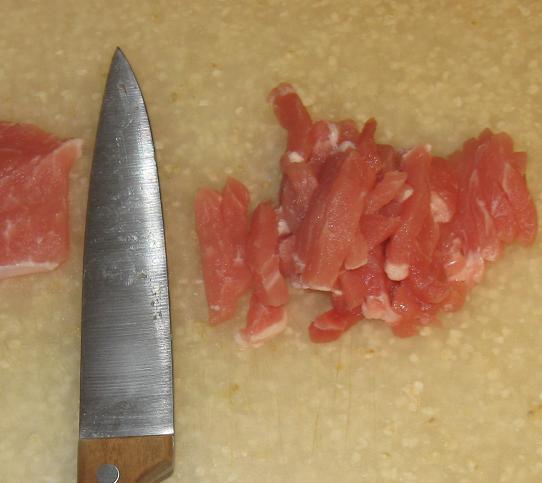 Okay, now the meat. Big chunks of pork don't stay inside a taco well, so starting with really thin pork cutlets is helpful. Slice up about 1 pound of it, and toss it in the bag.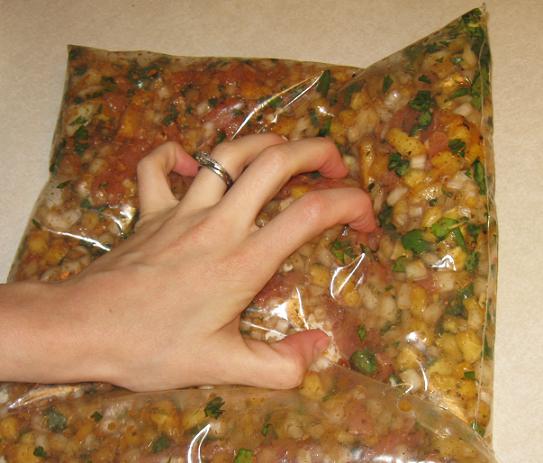 Now squash and mash that stuff all around until it's well distributed, and let it marinate in the fridge for as long as you can manage, anywhere from 1 to 24 hours.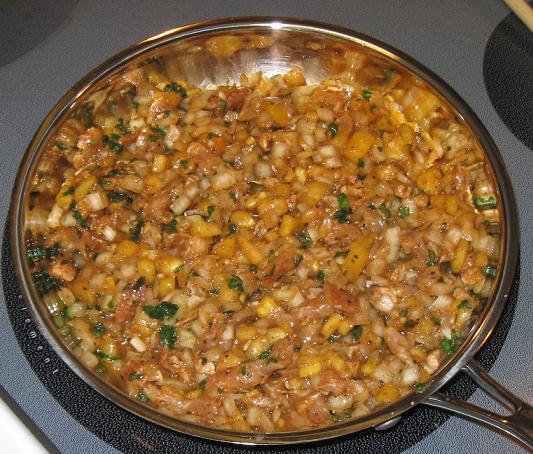 Throw it all in a pan with a little oil, and sautee it until the pork is cooked, about 8-10 minutes. It's going to be a full pan, so stir often.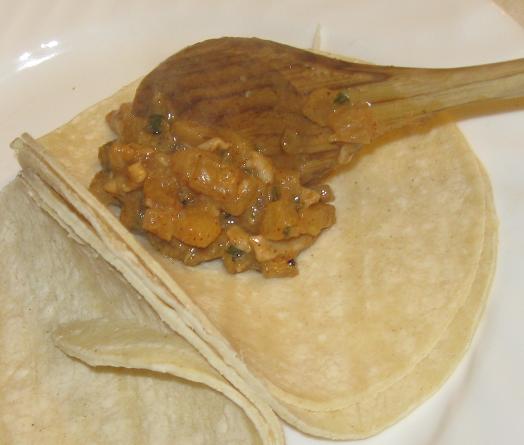 And that's it! Spoon it into 100% corn tortillas (double-layer them so they don't tear,) and serve. My personal preference is to put slices of avocado on top, and serve with mexican rice and black beans on the side, but with the right margarita, I could also eat it straight out of the pan.
Happy Eating!
Tacos al Pastor
1 onion
1 1/2 cups pineapple bits
1/4 cup chopped fresh cilantro
2 cloves (about 1 tsp) minced garlic
1 pound pork cutlets
1 TBS chili powder
1 tsp cumin
1 tsp oregano
1 tsp pepper
3/4 tsp salt
100% corn tortillas