Somewhere in the Giant Rulebook that no one has ever bothered to give me a copy of, it is written that Sunday breakfasts are supposed to be a little fancier than normal, if for no other reason than to match Sunday dinner, which is also supposed to require more work than dinner any other day of the week.
I don't know if I buy it, but I'm desperate for approval, so I'll try to conform in my own lazy way. Let's cook up some breakfast tacos!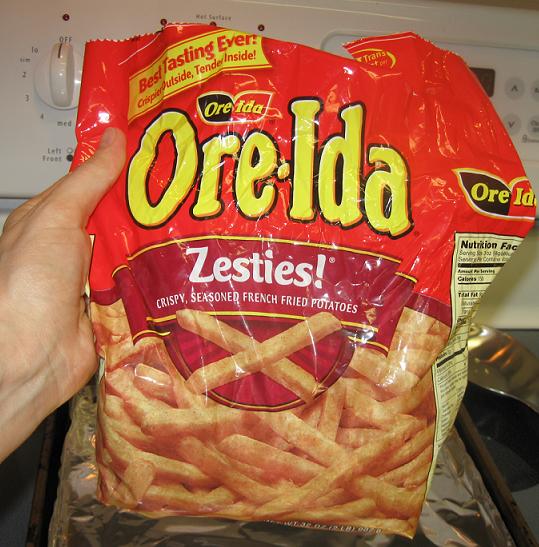 I don't know about you, but I like potatoes in my breakfast tacos. Ore-Ida also makes a more traditional hash brown product, which would strictly speaking be more, well, traditional here. But you know what you would have if you took a bunch of hashbrown pieces and squashed them back together? A french fry! And by the transitive property, it is therefore completely legitimate to cut these fries up and call the result a suitable potato ingredient for breakfast tacos.
Also, it was what I had in my freezer.
We like the Zesties fries, but you could go with a plain Ore-Ida frozen potato product of pretty much any kind. [As always, the brands I use were GFCF at the time of posting, but manufacturers can change their formulas without warning. Always check your labels!]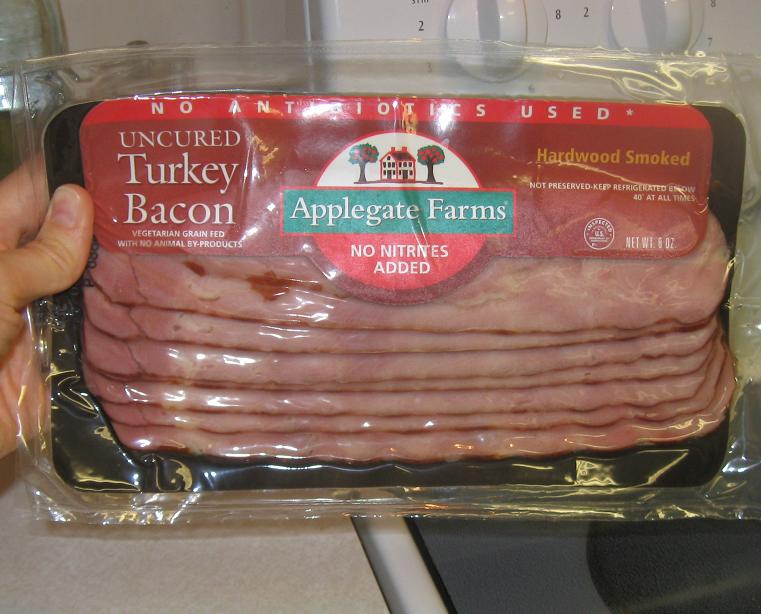 Anyway, the whole point of getting the potatoes out first is they have to cook in the oven according to package directions. And toss the bacon in there while you're at it.
Wait, what? Yes, I said cook the bacon in the oven. A friend of mine taught me this trick, and I'm telling you, it has changed bacon consumption in this house forever. Just spread some parchment paper on a large pan, and lay out your bacon strips. A general cooking guideline for them is anywhere from 15 to 35 minutes at 350, depending on how crispy you like your bacon. But if the oven has to be hotter for the potatoes, don't sweat it, just keep an eye on the bacon and pull it out whenever it's done. It will come out perfectly, with far less mess, and then you too will be a bacon-in-the-oven convert. (And for the record, you don't have to use turkey bacon, regular bacon is fine too, though you will need to stick with a brand that uses no gluteny preservatives, like Applegate Farms.)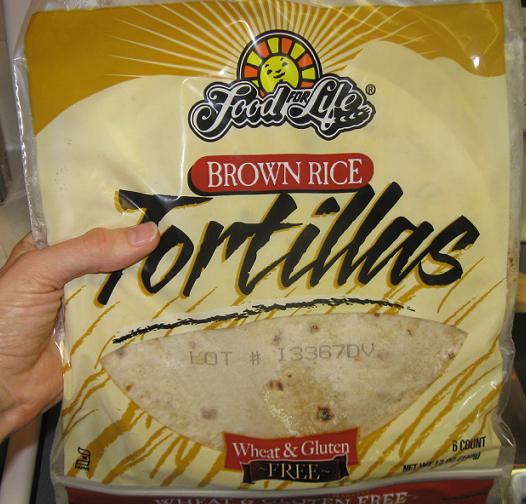 Now, grab some Food For Life brown rice tortillas out of the freezer, and pop them in the microwave for about 10 seconds. Then peel off the actual number of tortillas you need from the now not-quite-frozen stack, and toss the rest back in the freezer for another day.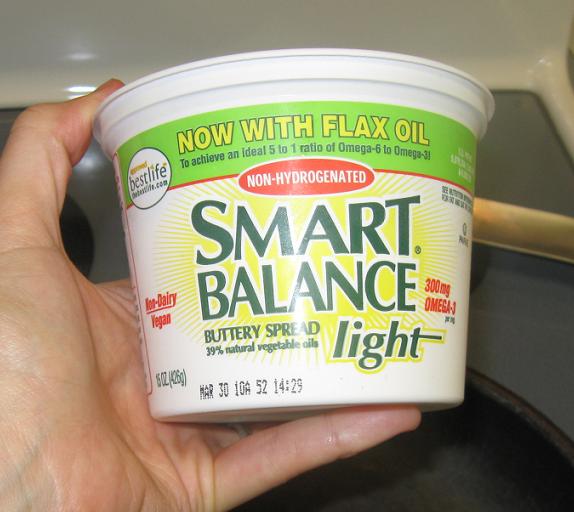 Okay, it's finally time to cook the eggs. See why I don't put out this much effort often? Although I will admit that in dinner terms, it's not as much work as most other meals, so half the time we're not actually eating these for breakfast at all. But regardless of what the clock says, you'll need to grease your pan. I use tub stuff for pans because you can use more or less than an exact tablespoon without messing up those handy measurement markers they put on my margarine sticks. Please note that not all Smart Balance products are casein-free–as far as I know, this one "light" flavor that says "Now with Flax Oil" is the only one.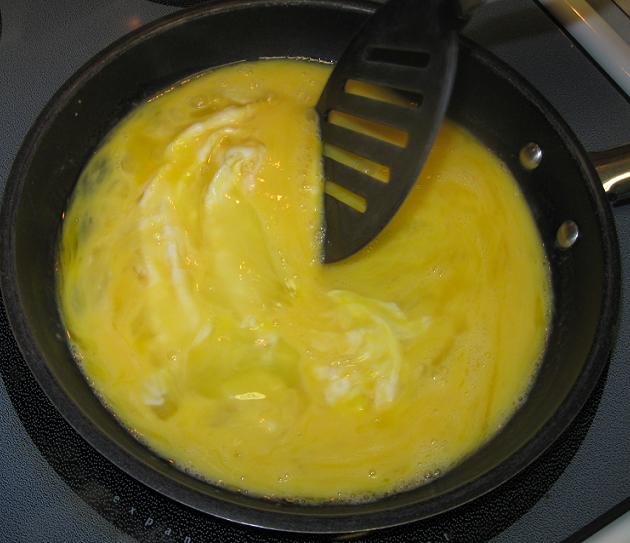 Scramble your eggs in a bowl, and dump them in the heated pan. Resist the urge to shove them around the pan too much while they're cooking, just let them sit until the bottom starts to set, then scrape it up so more liquid can flow underneath it. Repeat this a few times, and it will naturally create the right texture. Seriously, don't stir them all over the place the whole time, it messes them up. Scrambled eggs is one of the few things I was really good at cooking before embarking on this adventure (and I lucked into the technique just by ignoring the pan for the most part–see, sometimes being a lazy cook works out for the bettter!)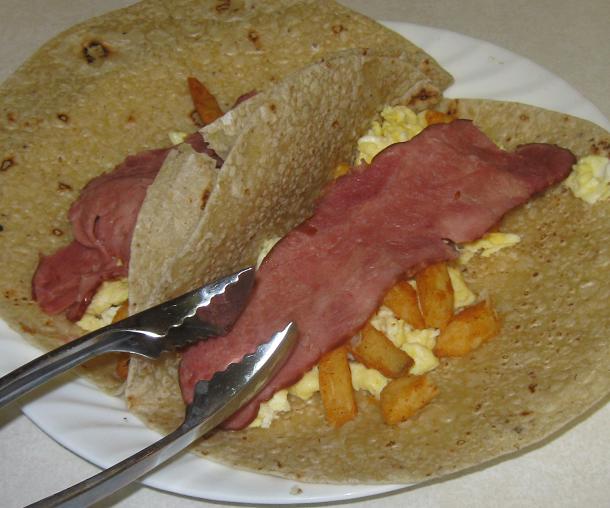 Finish heating the tortillas, and fill with scrambled eggs, bits of french fries, and a slice of bacon. Feel free to add a GF salsa, if that's your thing. Down here, it kind of goes without saying: everything gets salsa on it.
Happy Eating!
Breakfast Tacos
Food For Life brown rice tortillas
Ore-Ida frozen potatoes
Applegate Farms bacon
Eggs
GF salsa (optional)