May 26th, 2012
Orange Mushroom Chuck Roast
Some interesting things to note about tonight's array of dinner ingredients: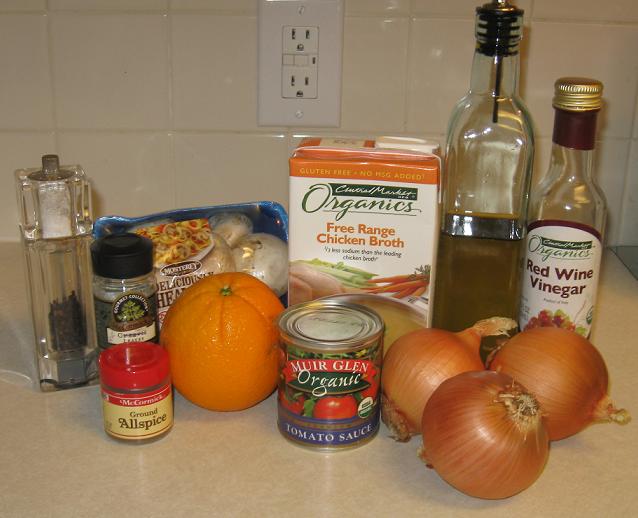 1.) Apparently, if you have the word "organic" in your product, you must put it in a scripty font.
2.) Chervil is in the parsley family, and is for all intents and purposes the same thing. McCormick still sees fit to differentiate between the two products, which is fine because they're a spice company and nuance is what they do. But for some reason, my grocery store has recently decided they will only stock chervil, and not parsley. I find this to be, well, a little snooty. So when I bought this mislabeled bottle of parsley, you can see that I corrected the name on the bottle, and alphabetized it in the P section where it belongs.
(Don't look at me like that. I admitted long ago that my spice drawer is alphabetized.)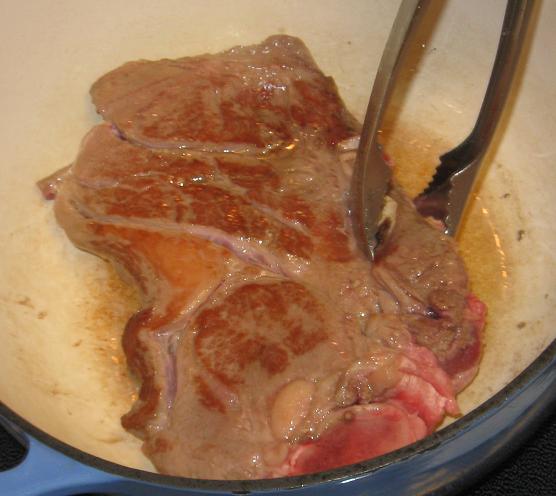 This big hunk of meat was left out of the previous picture because it was too large, and rather an obvious cast member anyway. Season the meat with a little salt and pepper on each side, and meanwhile heat up your dutch oven (or other large oven-safe pot) with a little olive oil. When it's nice and hot, sear both sides of the roast for about a minute.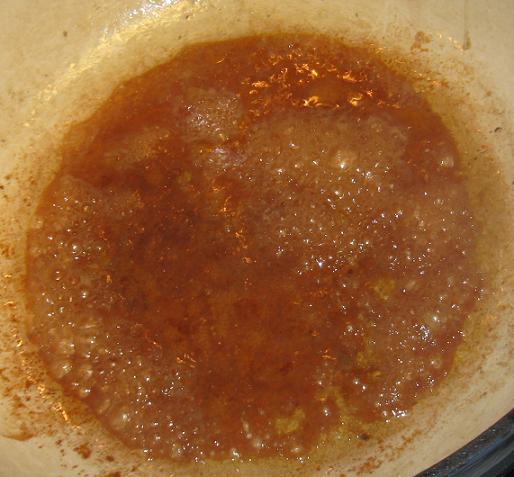 Set the meat aside on a plate, and pour in 3 Tablespoons of red wine vinegar to deglaze the pan (which is a fancy word for 'get that brown stuff off the bottom.') You can also use balsamic vinegar if you happen to have that instead — but either way, be sure that your bottle is 100% pure, and not some kind of "flavored" malt vinegar which might contain gluten.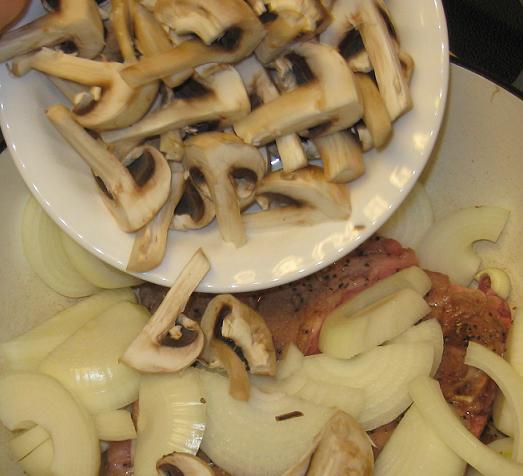 Put the meat back in, along with three sliced onions and a 10-ounce package of mushrooms. Mine were kind of big, so I quartered them.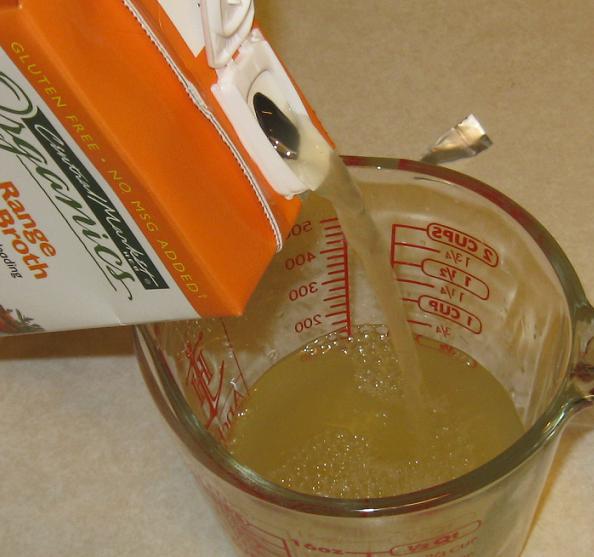 Now, measure out 1 cup of gluten-free chicken broth — Pacific Foods is one nationally-available brand. [As always, the brands I use were GFCF at the time of posting, but manufacturers can change recipes without warning. Always check your labels!]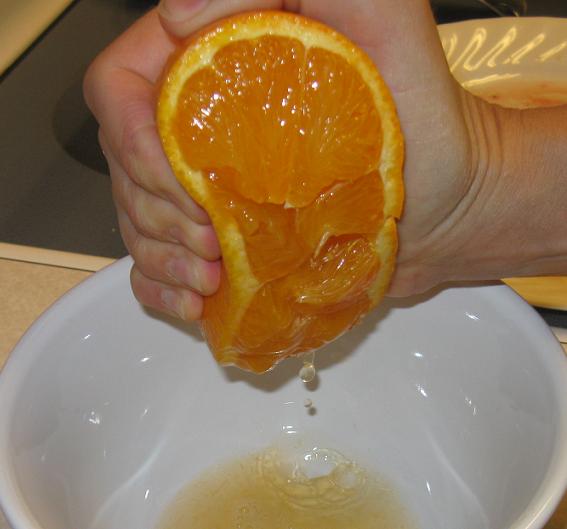 Show off your brute strength by squeezing out all the juice from one fresh orange, and then add that to the chicken broth.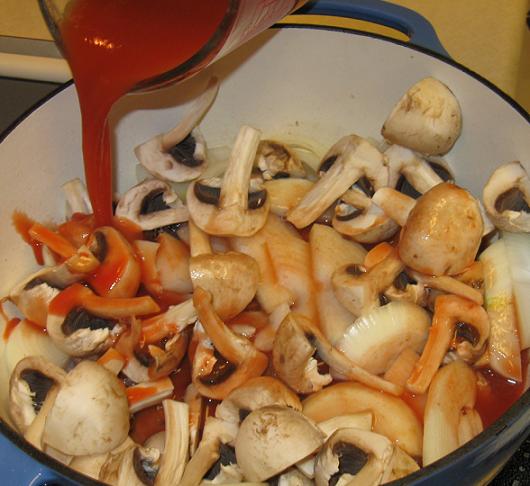 Mix in an 8-ounce can of tomato sauce, and then pour the whole shebang around the pot. Pretty much any brand of plain tomato sauce should be fine, but please note that Contadina "Italian Seasonings" tomato sauce is NOT gluten-free. (And this officially makes them jerks, in my humble opinion.)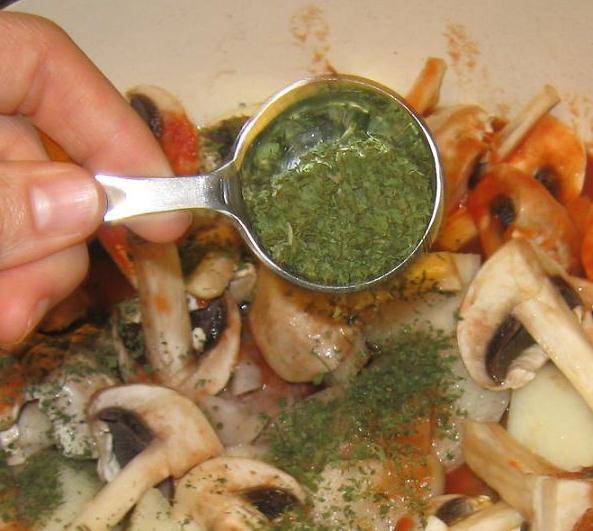 Sprinkle on 1 Tablespoon of parsley…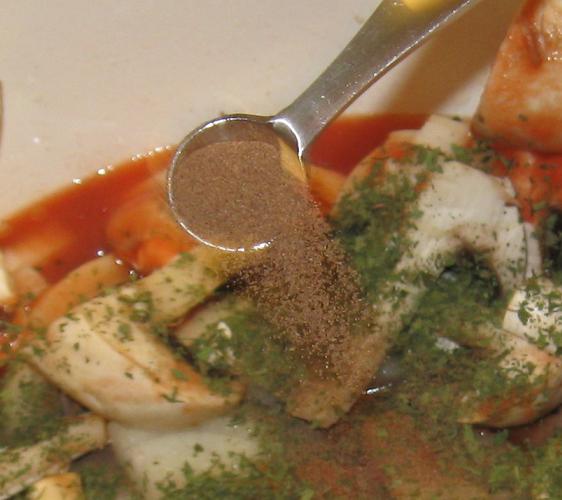 …And 1/4 teaspoon of McCormick Allspice. Since this is a spice blend, some cheaper brands try to cut it with flour to prevent clumping, so be careful.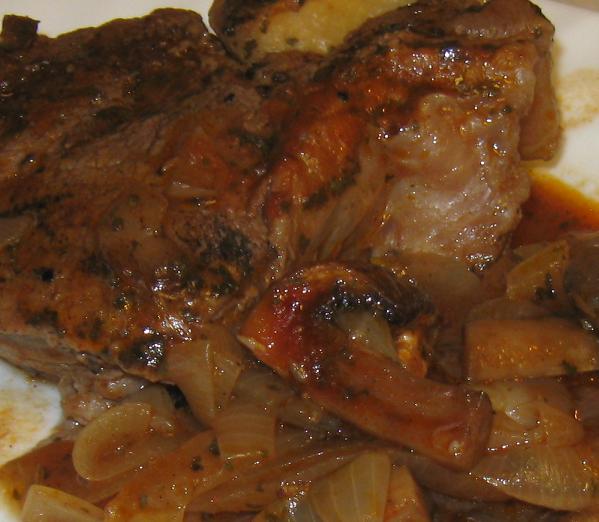 Put the lid on, and cook in a 350 degree oven for 2 hours. What comes out will be an amazing roast, the likes of which you've never seen. Well, except for the first time, when you just saw it in this picture here.
Happy Eating!
Orange Mushroom Chuck Roast
2-3 pound beef chuck roast
3 TBS red wine vinegar
3 onions
10-ounce package of mushrooms
1 cup GF chicken broth
1 orange
1/4 cup tomato sauce (NOT Contadina Italian flavor)
1 TBS parsley
1/4 tsp McCormick allspice