September 16th, 2011
Coconut Shrimp
A short time ago, I discussed my aversion to mixing crustaceans in red meat dishes. Rhyming colloquialisms grate on me to begin with, so you can only imagine how deeply I reject the words "Surf 'n' Turf." Just typing it makes my soul hurt. But I don't want you to think I'm arthropodist! Some of my best friends are shrimp. I just have to invite them onto my plate first, that's all. Like vampires.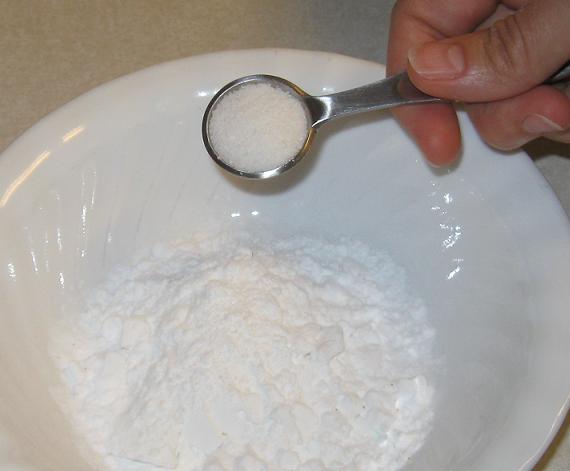 Indeed, when shellfish are the main course, they can be quite lovely, as I will demonstrate today. First, we have to prepare three bowls. In bowl number one, we will start with 1/3 cup of potato starch (or tapioca starch, or cornstarch, or arrowroot starch… yeah, it totally doesn't matter.) Then with a fork, blend in 1 teaspoon of salt…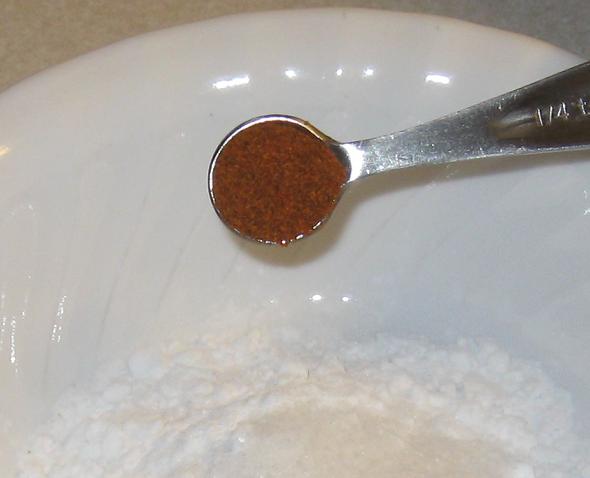 …and 3/4 teaspoon of cayenne pepper.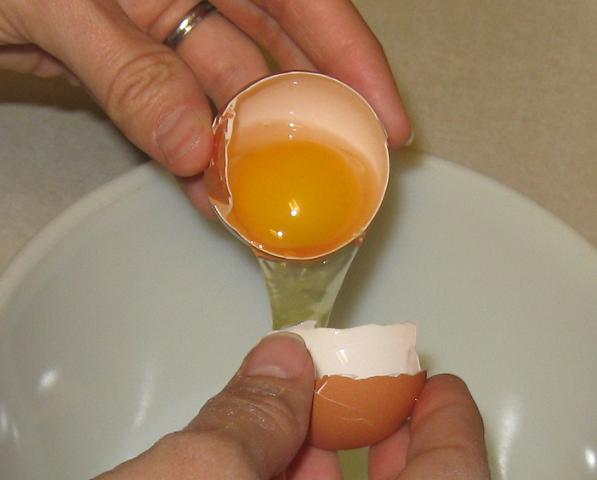 Bowl number two should contain 3 egg whites. To separate an egg white from the yolk, just crack the shell over the bowl, and carefully pass the yolk back and forth between the two halves a few times. The white will slip right off and fall into your bowl. Toss the yolks in the trash with the shells, unless you have some other random thing you want to do with them. But please don't tell me what it is; this is a family blog.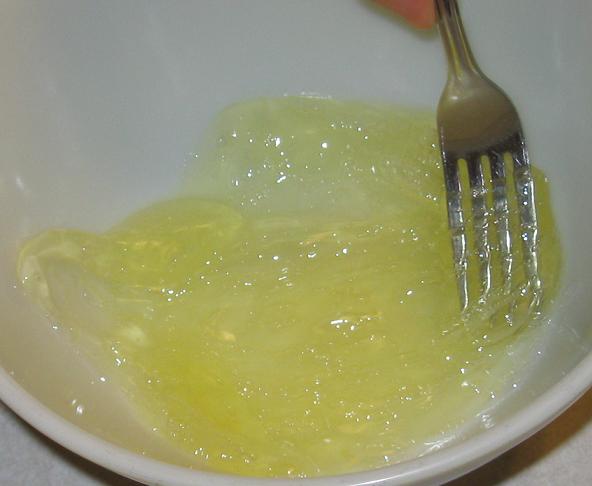 Beat the egg whites aggressively with a fork for a minute or two, until it gets really foamy.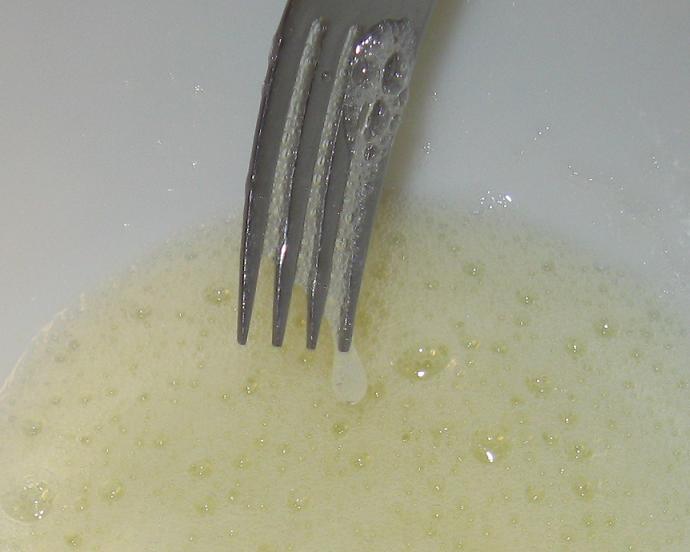 If you did this long enough, you'd end up with a meringue. But it would take a long time, your arm would get sore, and you'd have no lemon pie to put it on anyway. So this right here is foamy enough for our needs.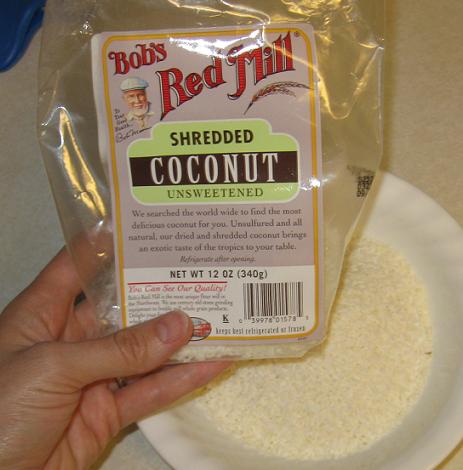 And finally, in bowl number three we will put about a cup of flaked coconut. I like this kind from Bob's Red Mill, because it contains no preservatives, added sugars, or anything else gunky, just plain coconut. But you can get the wet kind from the baking aisle too, if you want.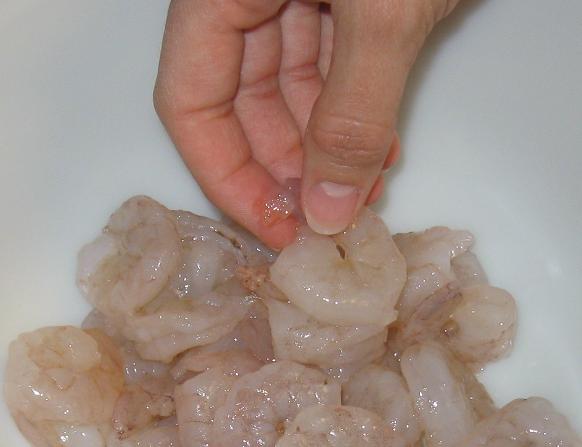 Finally, we're ready to start cooking! Don't worry, it goes fast from here on out. The amounts we put in the bowls will cover about 3/4 lb of shrimp, though of course you could do more or less to suit your family's needs. I bought my shrimp pre-shelled and deveined, because I have neither the dexterity nor the time for such a ridiculous task. Grab one by the tail…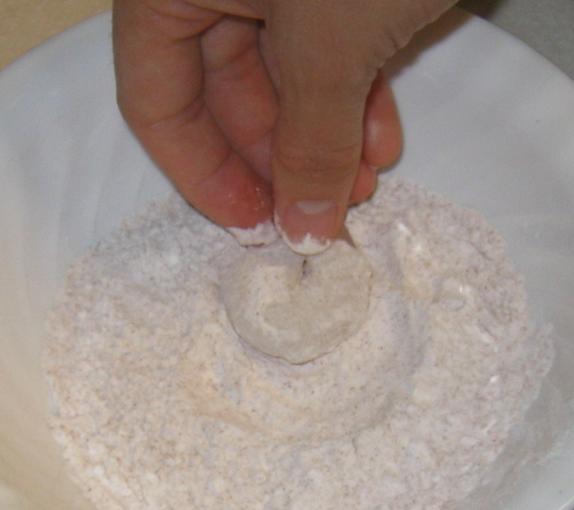 Flop it around in the starch mixture…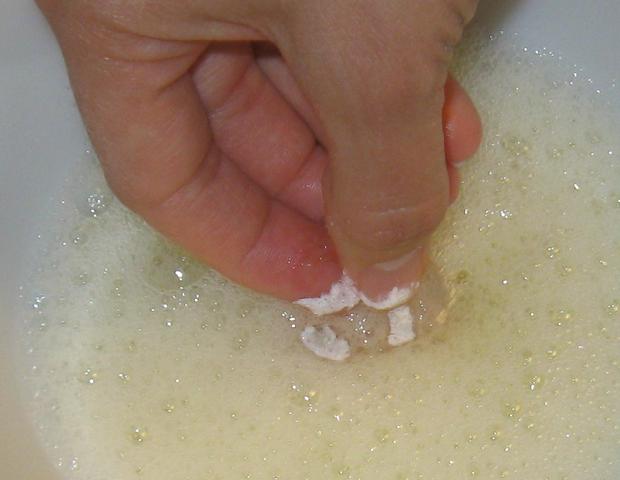 Dip it in the frothy egg whites…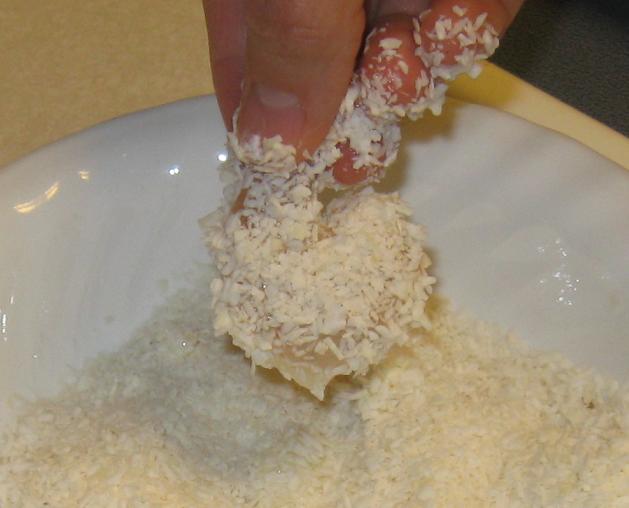 And stick a bunch of coconut to it. Make sure you get your hands all messy too, that's important.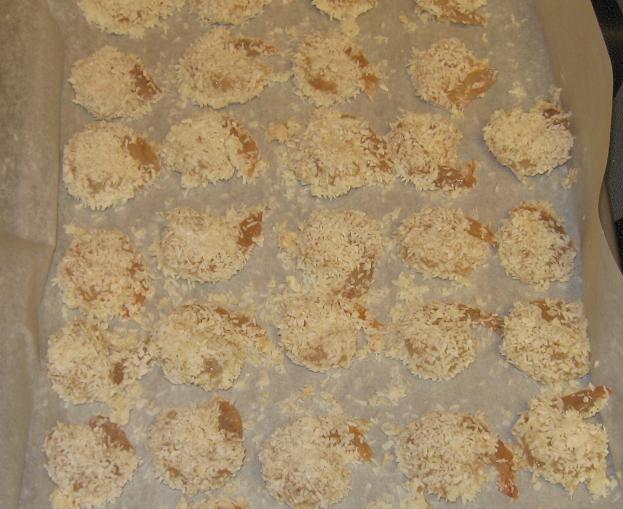 Repeat the tar-and-feathering process, placing each shrimp on a baking sheet lined with parchment paper as you go. Technically foil will work too, but you have to oil it pretty thoroughly to prevent the little guys from sticking. Nothing ever sticks to parchment paper. Then, bake them in the oven at 400 degrees for 15-20 minutes, turning them over about halfway through.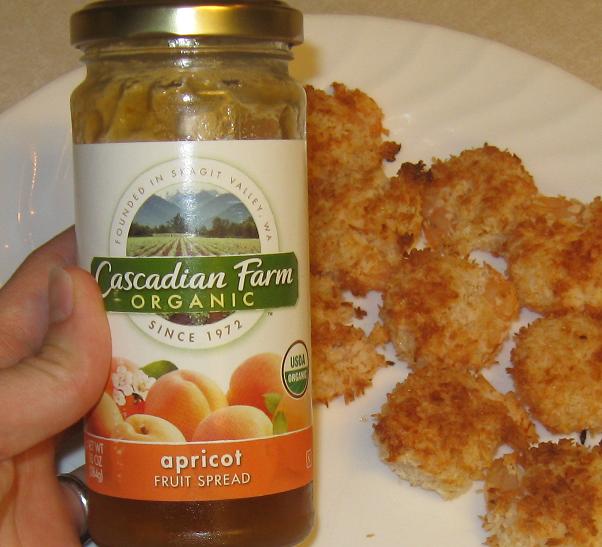 Look how golden and crunchy they are, with absolutely no frying necessary! It's kind of this weird tradition that you're supposed to eat coconut shrimp with orange marmalade. I really don't know where that idea came from, but the GFCF Husband considered it important, so I tried to oblige as best I could. I used Cascadian Farms apricot jelly (which I have on hand because I also use it in this fantastic recipe,) and mixed in a few drops of lemon juice for more of a citrus-y tang. It worked well enough I guess, since their plates were almost empty before I even got to sit down.
Happy Eating!
Coconut Shrimp
1/3 cup potato starch
1 tsp salt
3/4 tsp cayenne pepper
3 egg whites
1 cup shredded coconut
3/4 lb shrimp, peeled and deveined
Optional:
1/4 cup Cascadian Farm apricot jelly
1/4 tsp lemon juice