March 6th, 2011
Sweet Pepper Fish
I just love a good cop-out meal. There's nothing better than throwing something together in 10 minutes and having it come out great despite your least efforts.
.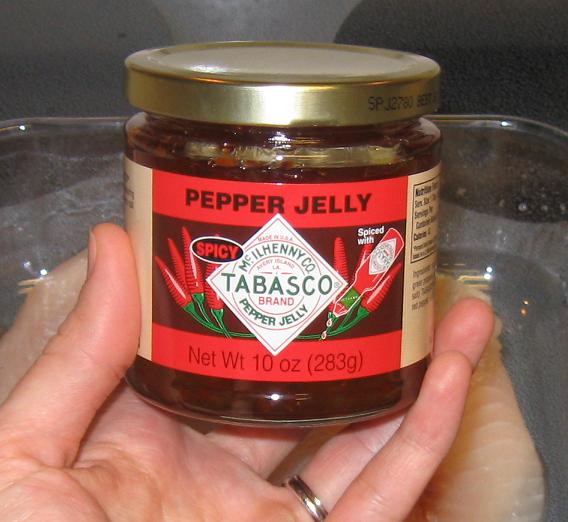 It helps to have pre-made sauces to do all the work for you. Tabasco Pepper Jelly is mostly sweet, a little spicy, and requires nothing but a little twist of the lid before it's ready to grace your fish, pork, chicken, or even alligator if that's your thing. [As always, the brands I use were GFCF at the time of posting, but manufacturers can change formulas without notice. Always check your labels!]
.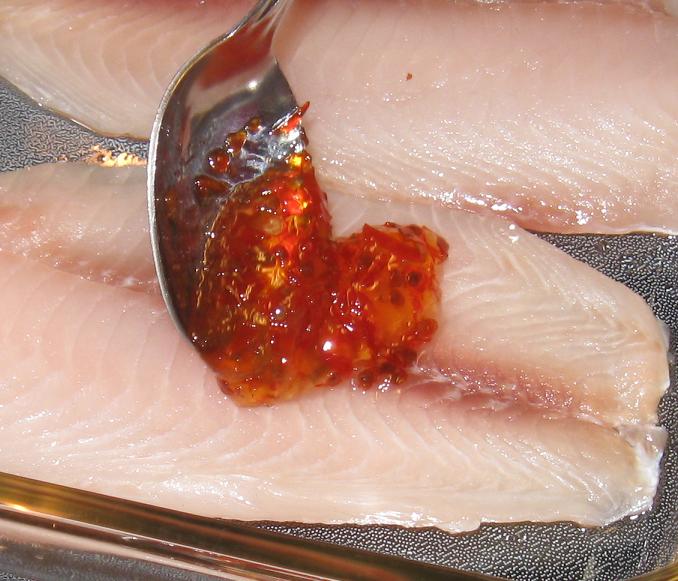 Just spoon it on like they do in the bayou. I don't actually know if that's how they do it in the bayou, but I'm going to assume it is. They do everything with Tabasco down in the Lousiana bayou, so surely spooning must be on the list, right?
.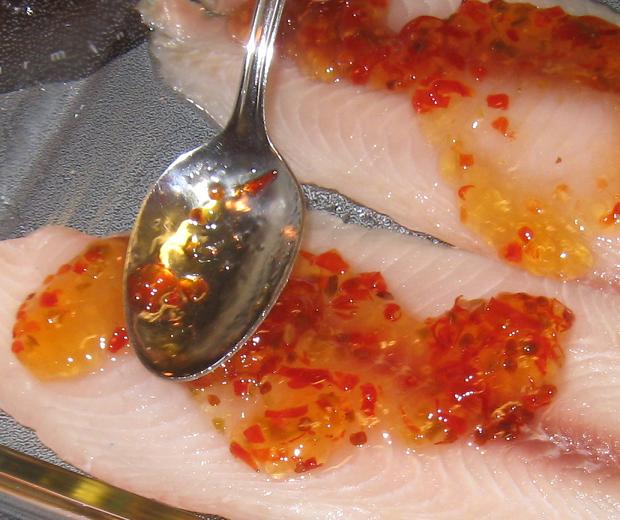 Make sure you use enough. Wouldn't want to skimp.
.
15 minutes in a 425 degree oven, and your fish is done! Obviously the cooking time for alligator is going to be a little different, so adjust as necessary. Throw together a couple of sides (corn bread, sweet potatoes, and black-eyed peas are all suitable Cajun fare) and your dinner is ready to go!
.
Happy Eating!
.
Sweet Pepper Fish
2-4 fish filets
3 Tbs Tabasco Pepper Jelly