Ah, my dearest Stir Fry. How I love your ease and versatility! Also, did I mention the ease? As I've discussed before, all you really need is a good sauce, after which you can practically play eenie-meanie-miney-moe in your fridge and it'll turn out good.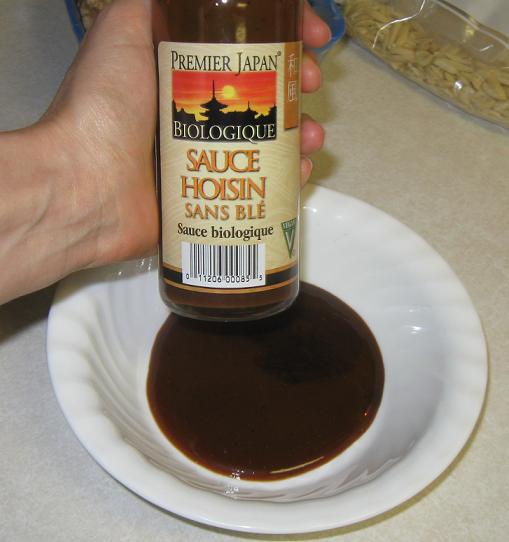 Our sauce base today is this organic, gluten-free hoisin sauce by Edward & Sons. (They also make great instant potatoes, by the way, as well as all-natural GFCF sprinkles for cupcakes.) [As always, the brands I use were GFCF at the time of posting, but manufacturers can change formulas without warning. Always check your labels!]
Note that not all of the Edward & Sons sauces are gluten free, just this one and their teriyaki sauce. And if you look closely at the bottle, you'll also learn how to say "gluten free" in French! Actually, that may be "without wheat," I'm not sure. Either way, "bleh" is an appropriate syllable for it, don't you think? If you want to have a go at making an approximation of this sauce yourself, it's mostly soy sauce (make sure yours is GF!), apple cider vinegar, sugar, orange juice, sesame oil, and Five Spice. An Asian-y barbecue sauce, really.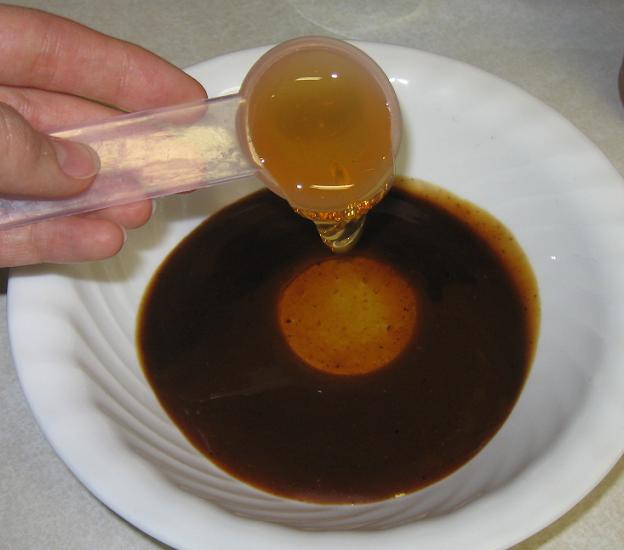 So pour out 1/4 cup of the hoisin sauce, and add 2 Tablespoons of honey…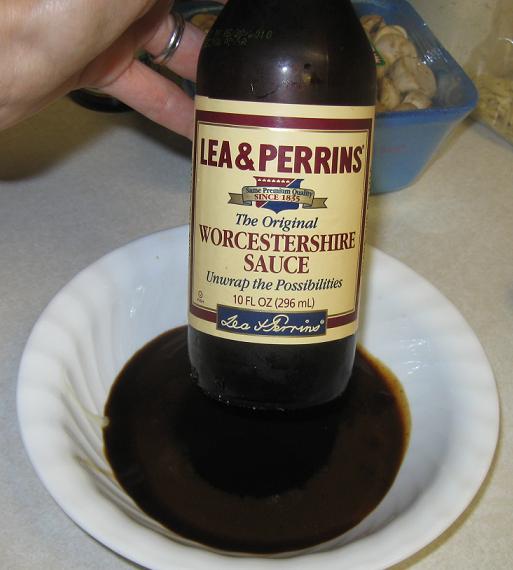 …and 1 1/2 Tablespoons of Lea & Perrin's worcestershire sauce.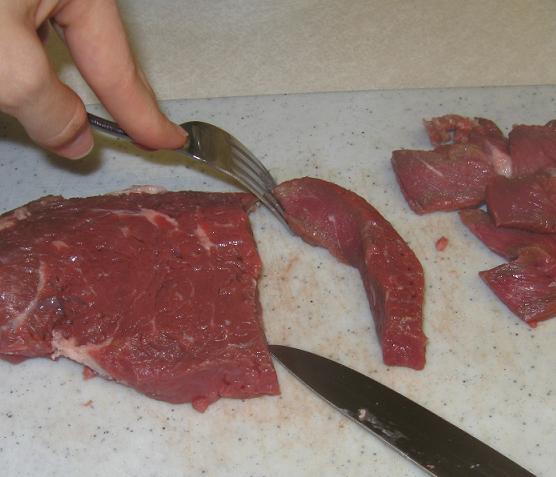 Now, cut up about a pound of beef steak into bite-size pieces, and mix them in the bowl with the sauce. Give them as much time to marinate as you can, but don't sweat it if it isn't that long. Usually I end up just letting it sit long enough for me to cook the mushrooms. What mushrooms, you ask?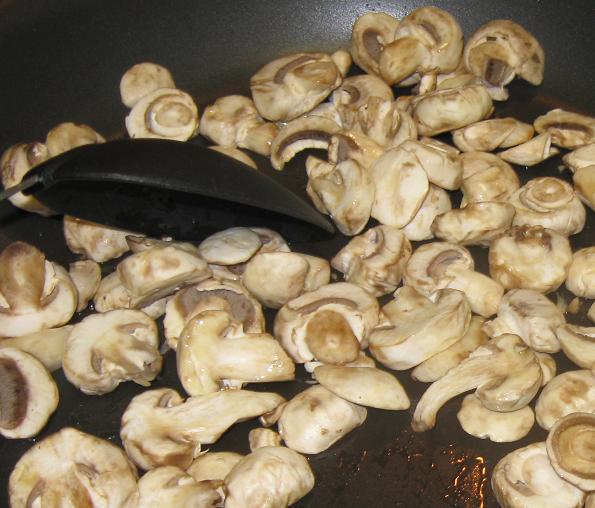 These mushrooms! Sautee 8 oz. of fresh mushrooms in some olive oil until they're mostly cooked, a good 8-10 minutes.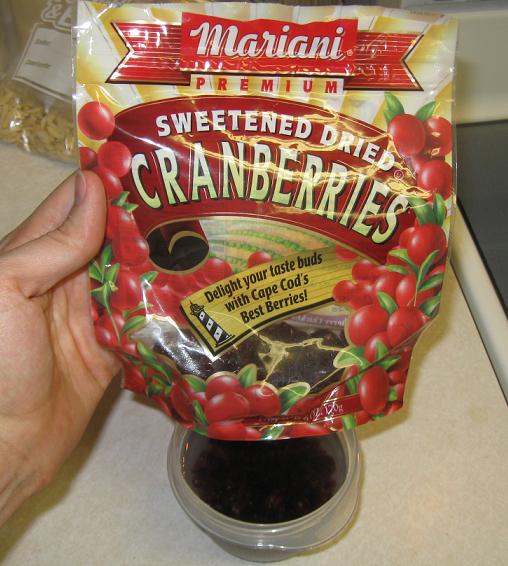 While you wait, get out 1/2 cup of dried cranberries, and soak them in some water. I know I use cranberries a lot, but if you don't like the taste you could always use dried cherries or even golden raisins instead.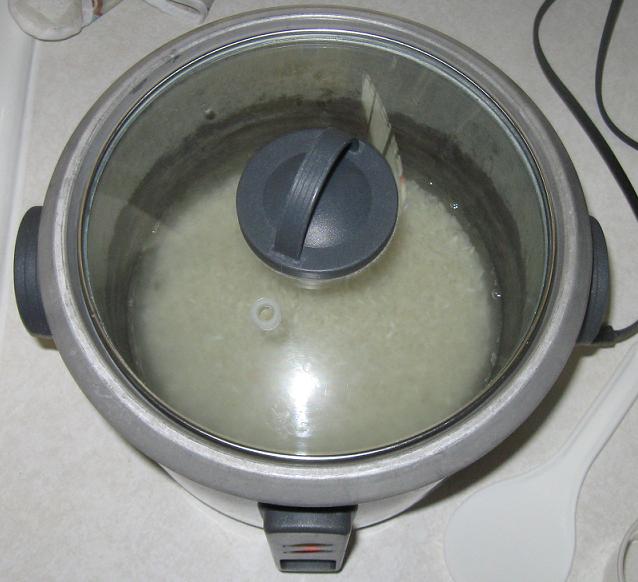 Meanwhile, start cooking your rice. 1 1/2 cups of rice is a good complement for the amount of stir fry we're making, but of course you could do more or less depending on how many people you're trying to feed.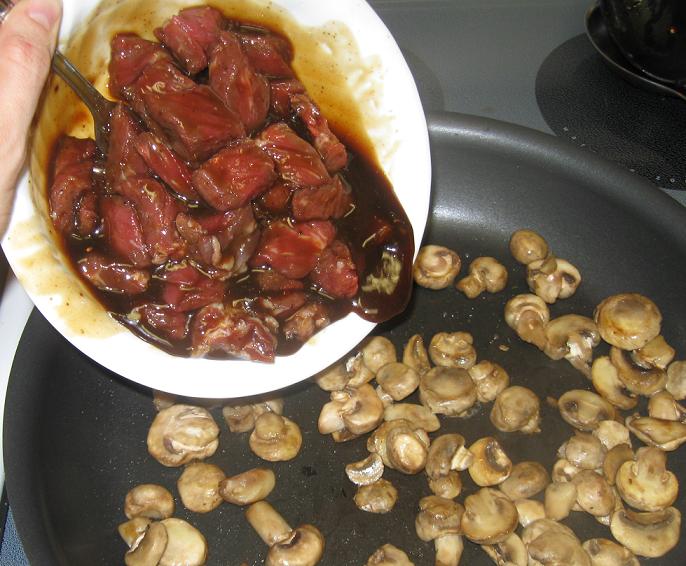 Man, I always forget how much mushrooms shrink when you cook them. Dump in your meat-sauce concoction and let the meat brown, stirring occasionally. I know it isn't truly a stir fry unless you have it over very high heat and are stirring constantly, but that's a bad idea here because it will burn off the sauce too quickly. I won't tell if you won't.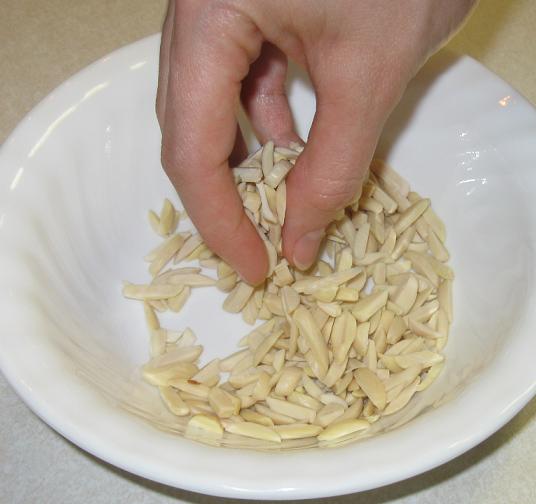 And just for a little crunch, let's toast 1/2 cup of almonds and throw them in there too. I always stock both almonds and cranberries in the pantry, not only for cooking but for sprinkling on salads as well. If your preference is for walnuts, or cashews, or pine nuts, those are all fine and dandy too. It's a stir fry, do whatever you want! The easiest way to toast the nuts is to microwave them in a bowl one minute at a time, tossing them gently in between, until they crunch when you bite them (instead of squeaking.)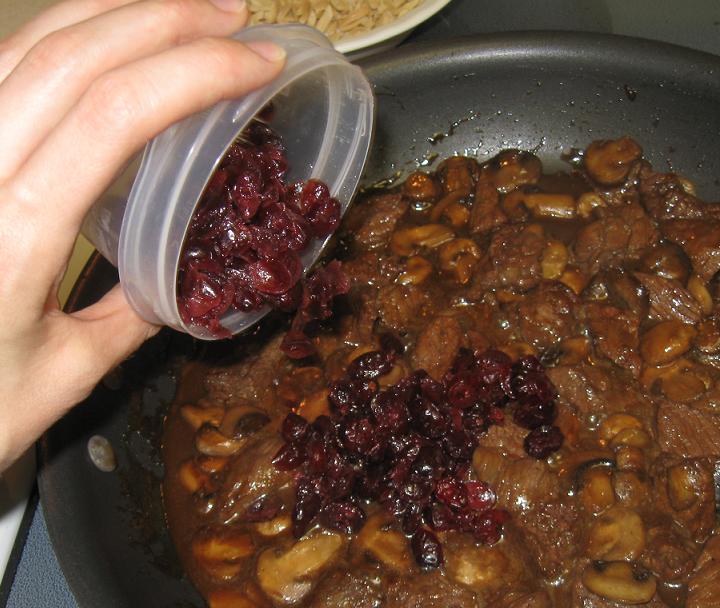 We're almost there! Drain the cranberries (or other dried fruit of your choice,) and dump them in the pan along with the almonds.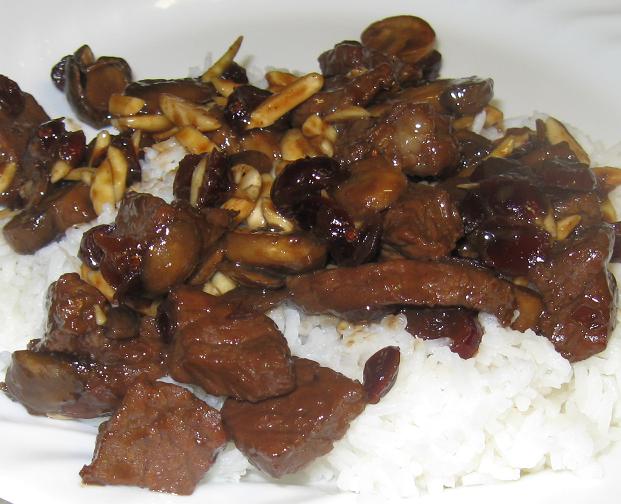 And that's it! Serve over rice, and sit back and watch the smiles on their faces. Well, don't sit back too long, you'll want to eat your own before it gets cold.
Happy Eating!
The GFCF Lady's beef stir fry
1/4 cup Premier Japan (Edward & Sons) Hoisin sauce
2 TBS honey
1 1/2 TBS Lea & Perrin's worcestershire sauce
1 lb. beef steak
8 oz. mushrooms
1/2 cup dried cranberries
1/2 cup slivered almonds
1 1/2 cups rice